CoBouw Poland – this is where innovation and tradition meet
CoBouw Poland is an Polish-Dutch project development and construction company specializing in modern turnkey buildings. The owners of the company are Jos and Aldona Amsing. For 20 years they have been combining Dutch practicality with Polish creativity and providing comprehensive building solutions and services. Jos is the best example for foreign investors that Poland is a great place to live and do business. Based on own experience, CoBouw has serviced about 100 foreign investors who have moved their businesses to Poland and developed their logistics, production and warehousing networks.
If we were to sum up our company philosophy in one sentence, it would be as follows:
"We build our success while ensuring optimum design and technical solutions as well as a packet of measurable business advantages to Investors."
We are a solid partner
Our company is built on solid foundations. Honesty and open communication have empowered our workforce since day one and it shows in our work every day. CoBouw is designed upon time-tested values. We built the company on solid foundations: the highest ethical standards, the best traditions and top-quality services. Modern design and innovative technical solutions are what drives our development. We want to provide our investors with the high-end projects and buildings, so that we create their business competitiveness together.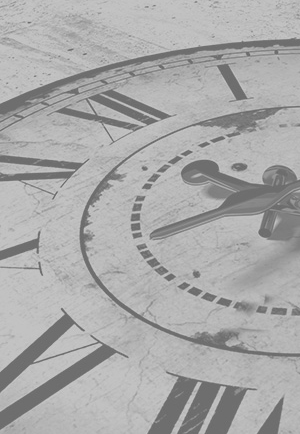 In brief: a long history
Yesterday. Today. Tomorrow
Yesterday
We have always believed that our proprietary technologies and comprehensive solutions will help us optimize our clients' projects and unlock new opportunities. We have spent years gaining knowledge and experience and now our expertise is what makes us stand out from our competitors.
Today
For our customers, our logo is the symbol of trust and reliable partnership. We offer innovative design-thinking based on our experience and top-notch, hassle-free execution. We offer a wide range of premium-quality comprehensive services.
Tomorrow
Once you stop developing, you are out of step. We know that and we keep investing in our technological facilities. Our employees are our strength – their development is what moves us ahead.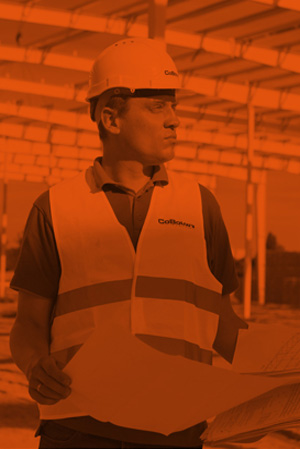 Experience. Knowledge. Know-how
CoBouw Poland Team
We inspire each other and take advantage of every opportunity to grow. This is why people are of the utmost importance at CoBouw. We constantly aspire to be the employer of choice in the steel-building industry.
Our experience and willingness to develop are our greatest capital. We are passionate about excellence and tailor-made services for each and every client.
Innovation and quality - we are aware that our service standards are linked to the reputation we have with our clients. Therefore, we are willing to tackle complex projects that require us to think outside the box. We listen, learn and look for the best ideas to meet the needs of our most demanding clients. Efficiency, commitment and advanced technology - this is our standard!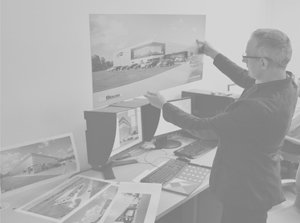 Graphics and design construction department
Technological potential
We follow global trends and combine them with our practical experience. We strive to add more and more creative projects to our portfolio with a clear goal in mind: to provide investors with a comprehensive service tailored to their needs. Our architecture and graphics department is always on hand to provide you with concepts, realistic 3D visualizations and animations of your future project.
Do you need a company that will smoothly guide you through the whole process? From the first design to the ready-to-use turnkey building - let's build a new quality together.